Back to Parent Page
Cell Saver® Elite®+
The Cell Saver® Elite®+ autologous blood recovery system provides hospitals with an easy-to-use, reliable way to recover a patient's own high-quality blood during medium to high blood loss procedures, including cardiac, orthopedic, trauma, transplant, vascular and OBGYN surgeries. Once recovered, the blood is washed and delivered to a product bag. The complete system is designed to be intuitive and flexible for optimal performance, supporting exceptional patient care.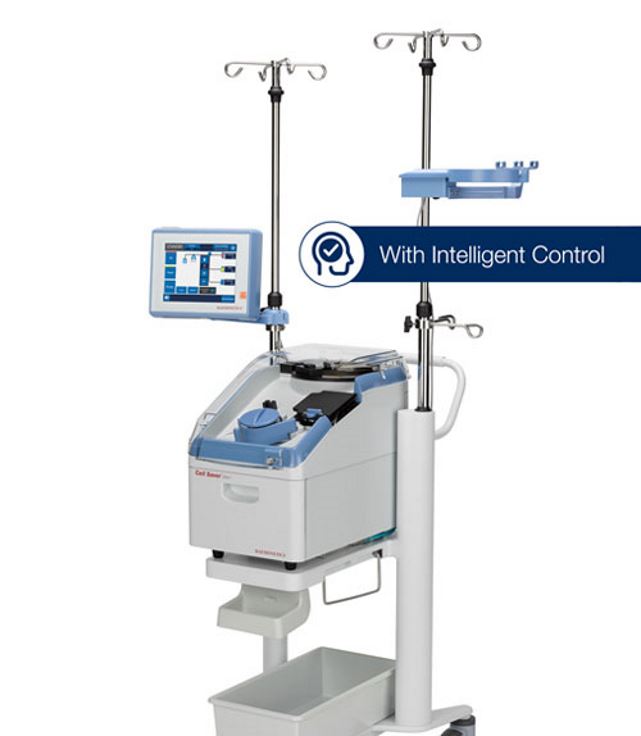 Intelligent Control Software Now Available
Cell Saver® Elite®+ System
Make a selection to learn more
Cell Saver® Elite®+ System
Select an icon to learn more
Dynamic Intelligent Control
Increased versatility and greater control as a result of simplified software that's designed for speed and efficiency.
Expanded Versatility

---

User control with full Manual Mode settings
Achieve AABB® recommended wash volumes without sacrificing blood quality
Finer control of suction with smaller suction pressure increments
Additional flexibility with smaller incremental wash volume settings
Enhanced Speed

---

Ability to reduce or bypass recentrifuge delay for faster restarts
Optimize efficiency with the option to delay priming
Increased pump acceleration rates
Quick transfer of whole blood to handle high blood loss
Increased Simplicity

---

Streamlined operation with over 50 automation enhancements
Prevent delays by pre-programing the Final Cycle
Peace of mind increased with an On-Screen Cover Lock Indicator
View Brochure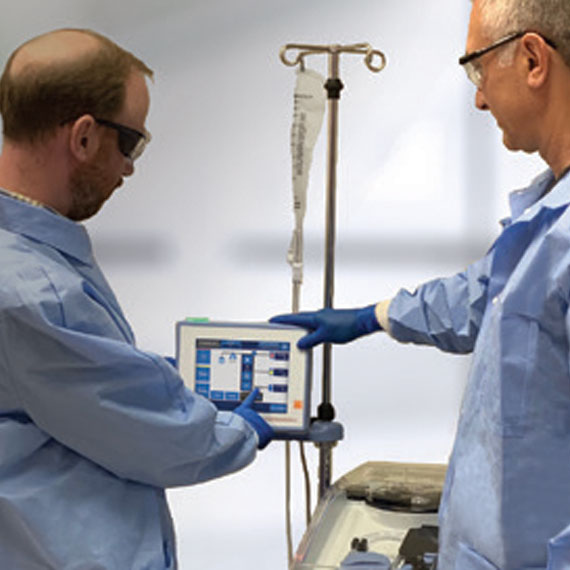 Simplicity
Built for functionality, the Cell Saver® Elite®+ device features a simple interface, intuitive set up, and ergonomic design.
One-touch operation is simple to learn
See performance at-a-glance with the 8.5" adjustable touch screen and status indicator beacon
Get on-screen help with one-touch
Start suction in seconds
Scan barcodes for ease of data entry
Pre-assembled processing sets & color coded tubing lines for quick setup
Clear top cover with safety lock indicator
Move easily with small footprint and ergonomic cart
Secure data collection and transfer options via WiFi, Ethernet, or USB
Prevent delays by pre-programing the Final Cycle
View Brochure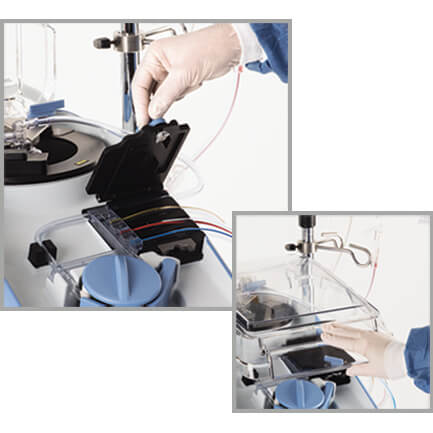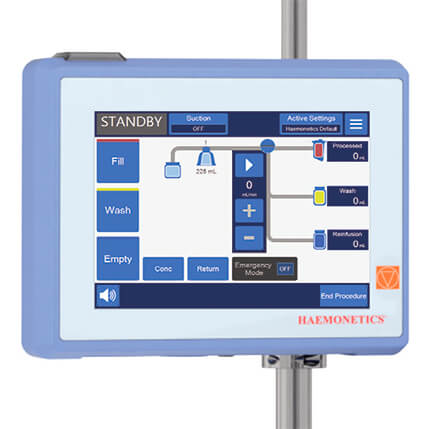 Versatility
From intuitive one-button operation to complete control of every process, the Cell Saver Elite+ system is designed to fit how you operate.

Customize and save user profiles tailored to your performance needs
Integrated SmartSuction® or manual suction at 10 mmHg increments
Three bowl volume options
AABB® recommended wash volumes are available without sacrificing blood quality
Quickly transfer blood in critical blood loss situations with New Emergency options
Fully adjustable settings with manual operation:

---

Wash volumes
Pump speeds
Processing modes
Sensor triggers
View Brochure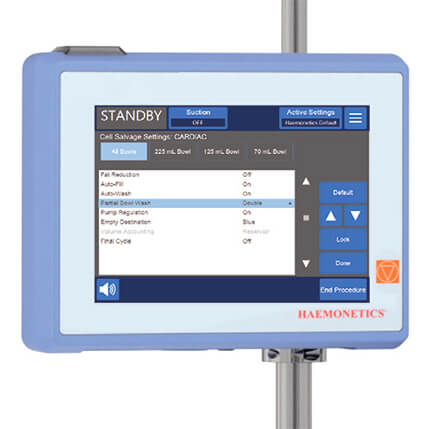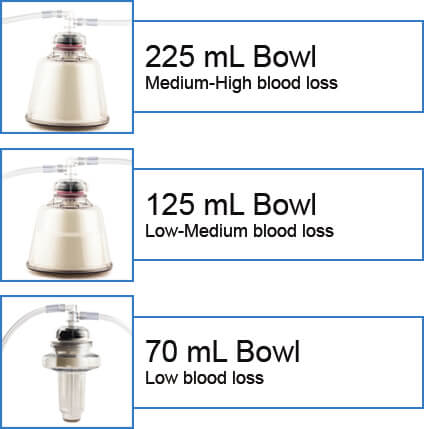 High Quality Blood Return
After 50 years advancing autotransfusion, our Intelligent Control software builds on our SmartSuction® and Latham Bowl technologies to help maximize RBCs recovered for reinfusion
94% Red Blood Cell recovery rate making more RBCs available for reinfusion
Up to 66% Hematocrit with an average of 58%1
Washouts

---

99% washout rates of undesirable components including:
- Plasma-free hemoglobin
- Heparin
- Potassium
- Total proteins
- Fat
Integrated SmartSuction®

---

Detects air in the aspiration line and automatically decreases vacuum force to evacuate blood gently
Significantly reduce hemolysis compared to constant pressure2
1. Data on file at Haemonetics Corp. TR-OTH-100646. Actual performance results may vary depending on in-use variables. Test results are approximate using Haemonetics Default with 225 mL processing bowl.
2. Elkin KR, Yazer M, Kameneva M, Waters J. Transfusion 2007;47(11):20A-21A [DR107247].
3. In Laboratory testing.
4. See Operation Manual for full performance data.
View Brochure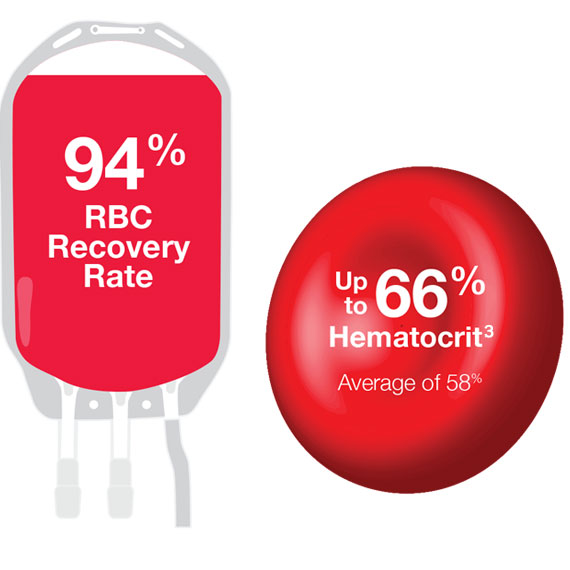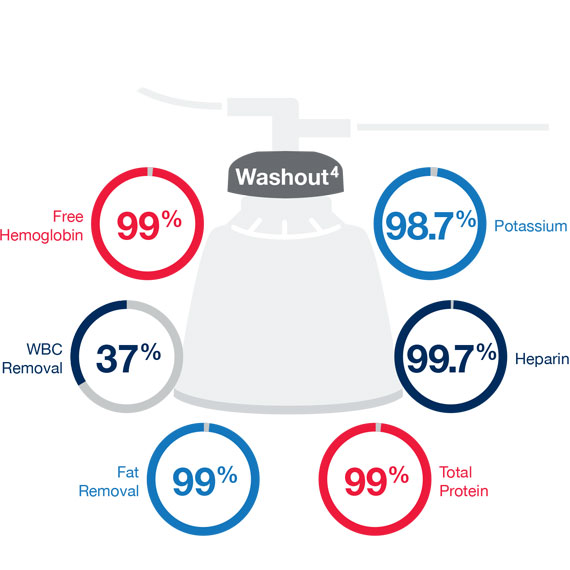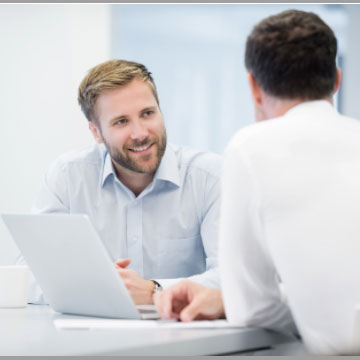 Delivering Value Beyond the Technology
Investing in an autologous blood recovery device is an important clinical and economic decision for your hospital. With Haemonetics you have access to a comprehensive suite of programs and services to support your needs - from system implementation to education, technical support and service.
Learn More
Characteristic
Value
Device only
Height: 16.5 in (41.9 cm)
Width: 11.75 in (29.8 cm)
Depth: 21.5 in (54.6 cm)

Device with cart
Height: 72 in (182.9 cm) poles extended
Height: 48 in (121.9 cm) poles down
Width: 21 in (53.3 cm)
Depth: 26.5 in (67.3 cm)

Weight of device
∼ 56 lbs (25 kg)
Weight of cart
∼ 40 lbs (18 kg)
Voltage
100–240 VAC ±10%
Pump speed
0–1000 mL/min (adjustable)
Centrifuge speed
Latham bowl: 5650 rpm
Blow-molded bowl: 7500 rpm
Sequestration: 2050–5650 rpm (adjustable)
Fuse rating
100–240V: T3.15A250V
Operating frequency
47–63 Hz
Laser classification
Class 3R laser product
Power cord length
16 ft (4.9 m)
Certifications
ETL Listed
Source: Data on File
Description
Part Number
Qty Per Case
Cell Saver® Elite®+ System
CSE-EW-US

1
Cell Saver Elite Cart
CSE-EA-1000

1

Cell Saver Elite Fast Pack (225 mL, 205, 208, HAR-A-1000)

CSE-FP-225V

4
Cell Saver Elite Fast Pack (225 mL, 220, 208, HAR-A-1000)

CSE-FP-225F
4

Cell Saver Elite Fast Pack (125 mL, 205, 208, HAR-A-1000)

CSE-FP-125V

4

Cell Saver Elite Processing Set (225 mL)

CSE-P-225

8

Cell Saver Elite Processing Set (125 mL)

CSE-P-125

8

Cell Saver Elite Processing Set (70 mL)

CSE-P-70

8

Sequestration Kit

CSE-SQ-1000

8

Collection Reservoir w/150 μ filter, 3 L

00205-00
4

Collection Reservoir w/20 μ filter, 3 L

00220-00
4

Cell Saver Aspiration & Anticoagulation Line

00208-00
20
SmartSuction® Filtered Vacuum Line, non-sterile
HAR-A-1000
10

RBC Bag, 1000 mL

00245-00
40

Waste Bag, 10 L

CSE-B-1000

10

Y Set with Extension Line

00240-00

8

Extension Line

00401-00

20

Step Down Adapter

ATA-A-1000

20

70 mL Bowl Chuck Adapter

107581-00

1

40 μm Microaggregate Blood Transfusion Filter

SQ40S

40
40 μm Microaggregate Blood Transfusion Filter
with attached straight administration set

SQ40SK

16
40 μm Microaggregate Blood Transfusion Filter
with attached Y-type administration set

SQ40SY

16
LipiGuard® Filter for Salvaged Blood Stand-alone
(no administration set attached)

SB1E

20

RC

Leukocyte

Reduction

Filter

for

Intraoperately

Salvaged


Washed

Blood

Stand

Alone

(no

administration

set

attached)

RS1

20