Back to Parent Page
TEG® 5000
Providing fast, actionable results to help you reduce risks, complications and costs
The TEG 5000 haemostasis system is a diagnostic instrument, which provides comprehensive whole blood haemostasis testing that can help assess bleeding and thrombotic risks and also monitor the affect of antithrombotic therapies.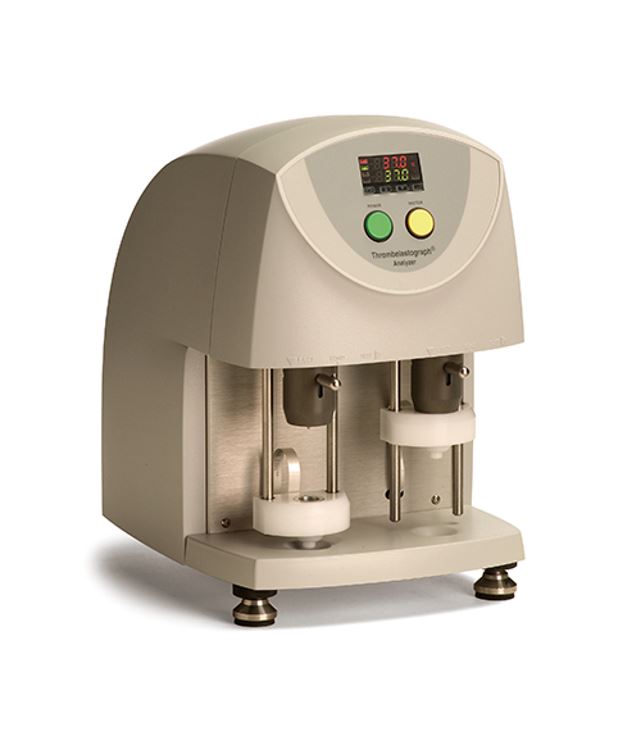 TEG® 5000 System
Make a selection to learn more
TEG® 5000 System
Select an icon to learn more
System Overview
With more than a decade of clinical experience in the U.S. and over 4,000 peer-reviewed articles published, the clinical and economic value of the TEG® testing system is well-established. Adding the TEG 5000 haemostasis system to your haemostasis management program can help improve patient outcomes and may decrease healthcare costs.
The TEG 5000 system uses a cup and pin mechanism to measure the elastic motion of whole blood clot formation. During coagulation the blood adheres onto the surfaces of the cup and pin and the mechanical strength of the blood clot is continuously determined.
View Brochure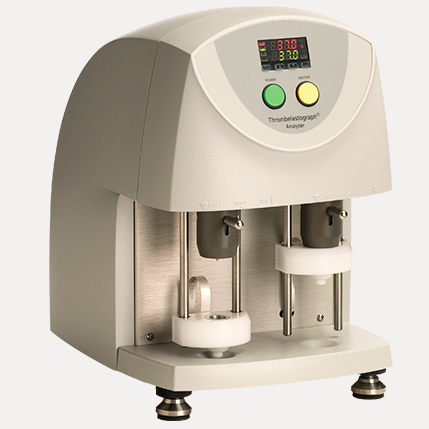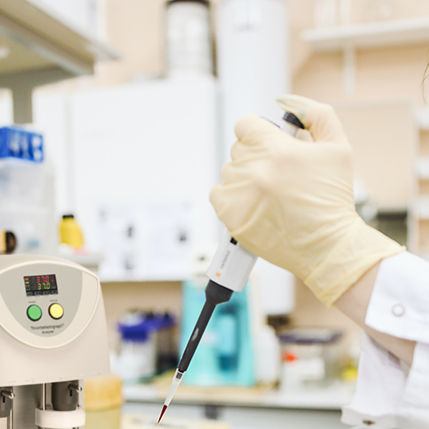 Assays
The TEG® 5000 system offers a broad portfolio of assays. The system has the flexibility to perform one or more assays such as Kaolin, RapidTEG™, Functional Fibrinogen and PlateletMapping®.

TEG assays are compatible with both citrated and non-citrated whole blood samples. Non-citrated whole blood allows for immediate processing of a syringe-drawn sample without added expense and transfer time. Citrated samples prevent clotting to delay testing for up to 2 hours. Citrate is easily reversed by calcium chloride.
View Brochure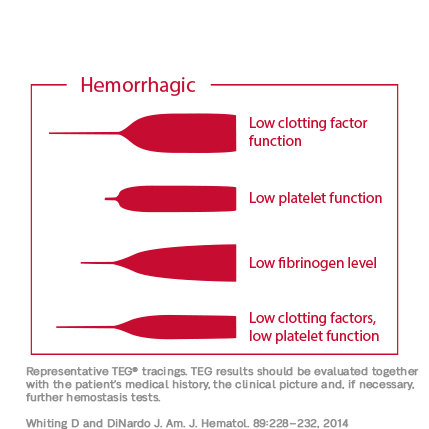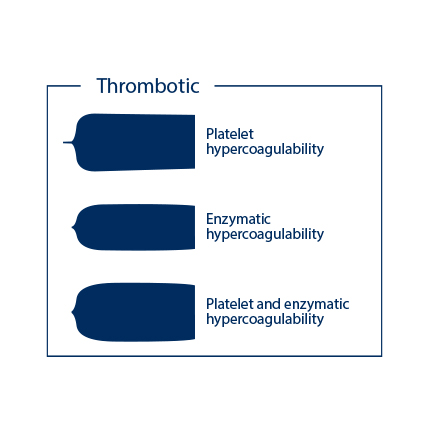 TEG Manager® Software
TEG Manager software provides secure, on-demand access to patient results anywhere within the hospital network.
With our Interpretation Guidance module, clinical alert messages can be configured according to your institution's guidelines, providing standardised practice and efficient test interpretation for all users.
View Brochure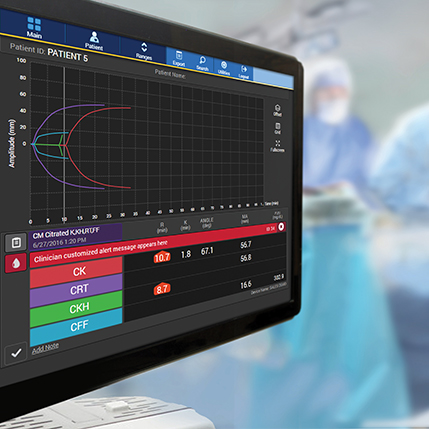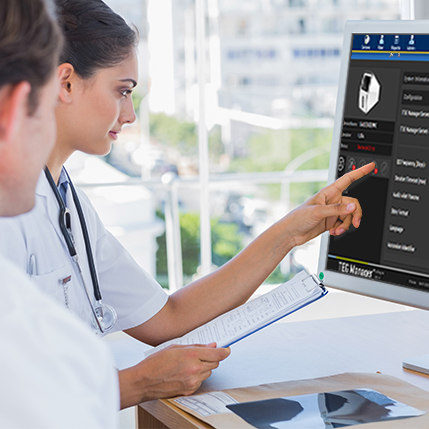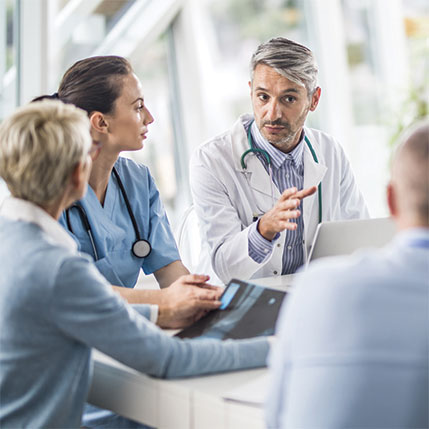 Delivering Value Beyond the Technology 
Investing in a viscoelastic haemostasis testing system is an important clinical and economic decision for your hospital. With Haemonetics you have access to a comprehensive suite of programs and services to support your needs, from system implementation to education, technical support and service.
Watch the Video
The TEG® 5000 reagents and consumables may not be available in all countries. To check availability in your region, please contact us for more information.

| | |
| --- | --- |
| Catalog Number | Ordering Information |
| 07-032 | RapidTEG™ Reagent |
| 07-034 | Functional Fibrinogen Reagent |
| 07-004 | Kaolin Kit |
| 07-012 | Calcium Chloride |
| 07-014 | PlateletMapping® Full Assay Kit |
| 07-015 | PlateletMapping Assay, ADP |
| 07-016 | PlateletMapping Assay, AA |
| 07-007 | Level I Control |
| 07-008 | Level II Control |
| 07-052 | Disposable Cups and Pins |
| 07-006 | Disposable Cups and Pins Heparinase |
| 01-097 | Pipette Kit 1000µl |
| 01-096 | Pipette Kit 100µl |
Not all products are available in all markets.