Back to Parent Page
SafeTrace Tx®
Designed by transfusion laboratory experts. For transfusion laboratories. With your needs in mind.
The SafeTrace Tx® transfusion management software delivers complete testing and transfusion history in a single, consolidated record to provide continuity-of-care across member locations. Extensive safety features help protect patients and seamless interfaces streamline clinical communications.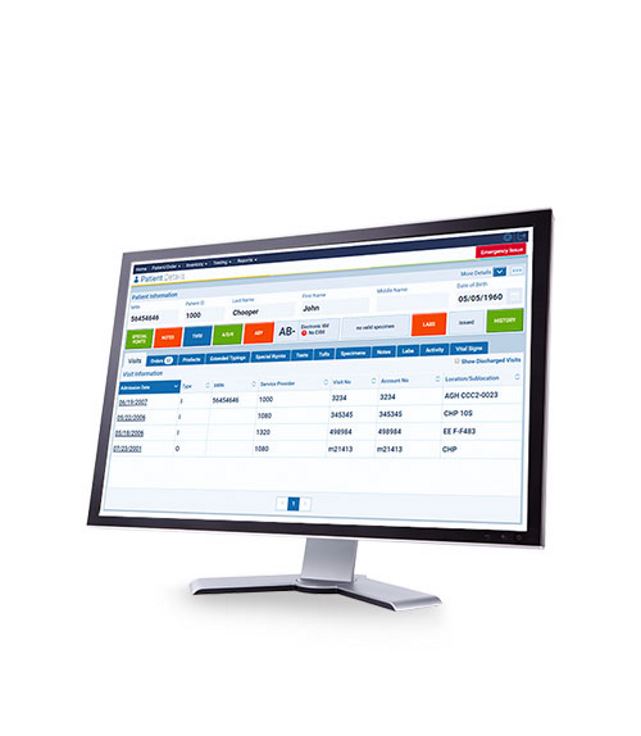 SafeTrace Tx® Software
Make a selection to learn more
SafeTrace Tx® Software
Select an icon to learn more
Built with patient safety in mind
Designed by experienced transfusion laboratory specialists, the SafeTrace Tx transfusion management software system infuses transfusion laboratory expertise and knowledge into every workflow – so it works the way you do! Its extensive safety and multi-site features help protect patients and guard against mistakes while robust interfaces enable seamless data exchange across facilities in networked locations.
Watch Video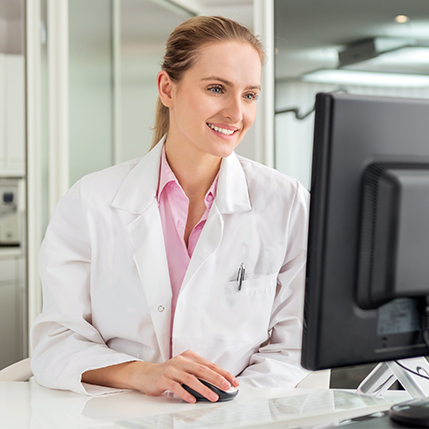 Promote continuity-of-care and gain efficiencies
SafeTrace Tx software delivers complete testing and transfusion history in a consolidated record that follows the patient wherever they go; so you can support transfusion safety and provide continuity-of-care across networked locations.
Interactive web-based dashboards, easy-to-enforce safety and compatibility checks enable you to manage your daily workflow with confidence.
Extensive Centralised Transfusion Service (CTS) and multi-site functionality helps you to save time and money by consolidating complex testing, optimise product utilisation and reduce waste through centralised inventory management.
View Product Brochure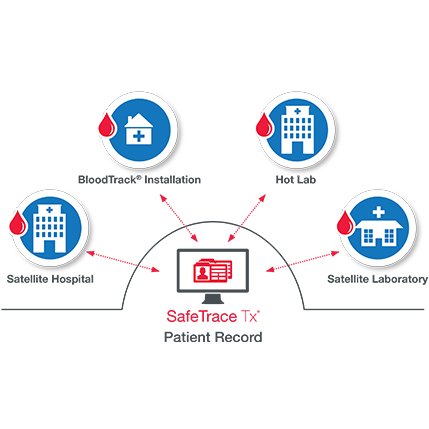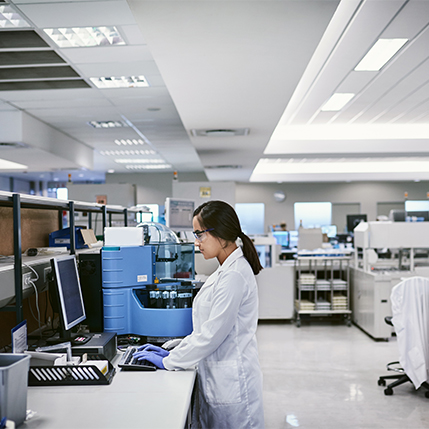 The features you need and the integration you expect
Interoperability plays a vital role in healthcare delivery. Reliable, timely and secure information exchange is essential to improve care efficiency, enhance outcomes and achieve financial goals. SafeTrace Tx® software uses the latest communication standards to seamlessly exchange data with a wide range of external systems and devices including our BloodTrack® software.

We have over a decade of experience interfacing with hospital information system providers. If your hospital is using Epic® or another hospital information system, then SafeTrace Tx software should be your preferred transfusion management system.
Read More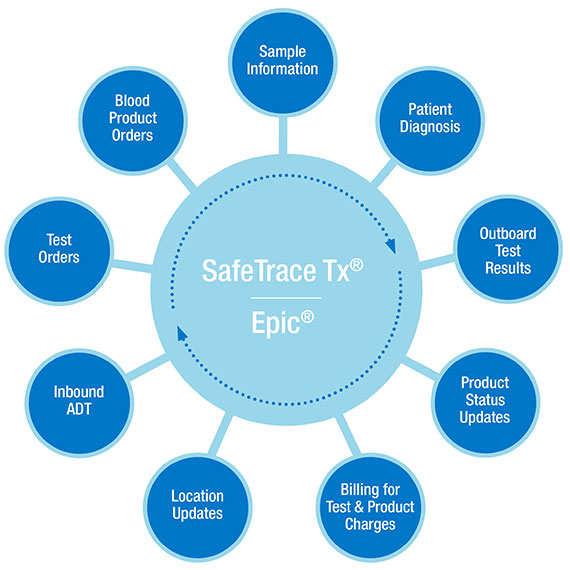 Closed-loop transfusion safety from the transfusion laboratory to the bedside
Blood transfusions are a common yet complex medical procedure that consist of multiple workflows for both transfusion laboratory and clinical staff. While transfusions can improve patient outcomes, an error in the process can lead to serious injury. To protect patients from possible harm, healthcare institutions have a formalised system in place that documents processes, procedures and responsibilities for achieving them.
Having a closed-loop process can help protect patients, maintain traceability and enhance clinical communications. The powerful combination of the SafeTrace Tx® and BloodTrack® software solutions help you:
Support patient safety initiatives
Reduce blood delivery complexities
Safely and securely store, manage and issue blood products in patient care areas
View transfusion documentation and status in real-time
Collect transfusion statistics to improve service and evidence compliance
Learn More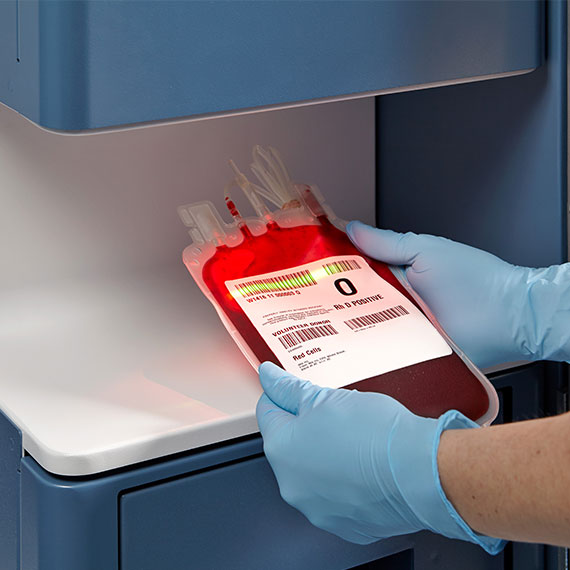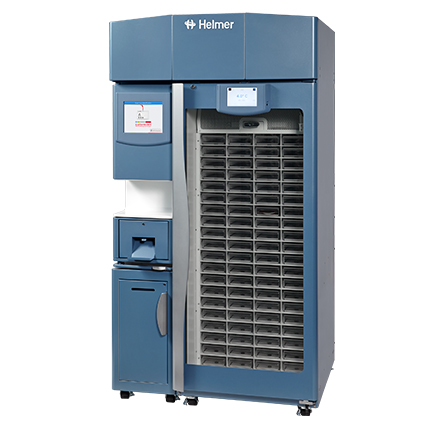 Haemonetics refers to other companies' product names throughout its website. All other trademarks, registered marks, logos and brand names are the property of their respective owners. Use of these names, trademarks and brands does not imply endorsement.
Not all products are available in all markets.