Vascular Closure
Rapid hemostasis for arterial and venous access sites
Our portfolio of vascular closure products provides rapid hemostasis for interventional and electrophysiology procedures to help clinicians reduce the risk of complications, improve patient satisfaction, and enable same day discharge.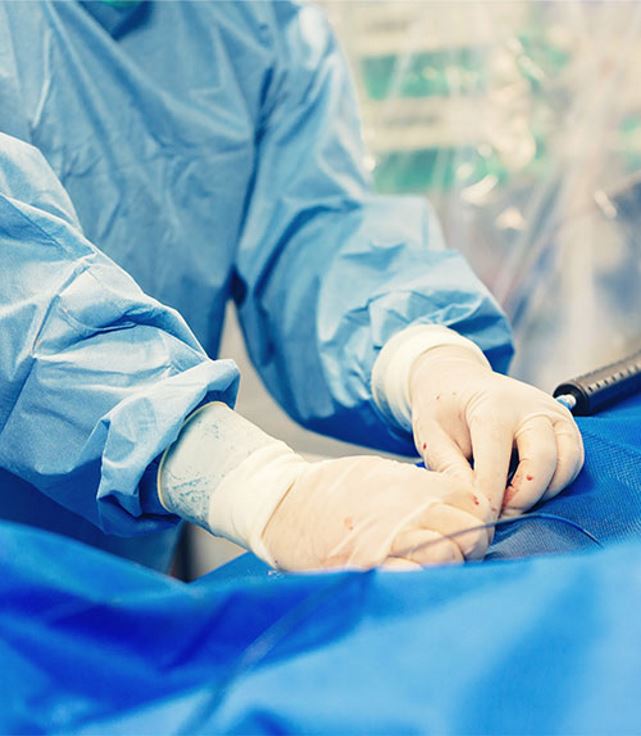 Optimizing Vascular Access Management
• Enables same day discharge following AF ablation with
VASCADE MVP
®
Venous Vascular Closure System (VVCS)
• Reduces the risk of access site complications with
VASCADE®
Vascular Closure System (VCS), as demonstrated in the
RESPECT Clinical Trial1
• Offers an outcomes-based risk-sharing
VASCADE Performance Guarantee
program – Sharing Risk by Sharing Costs
1. Hermiller JB, et.al. A Prospective, Randomized, Pivotal Trial of a Novel Extravascular Collagen-Based Closure Device Compared to Manual Compression in Diagnostic and Interventional Patients Journal of Invasive Cardiology 2015;27(3):129-136.
2. IFUs and / or SSEDs of commercially available leading brands (VASCADE®, AngioSeal®, Mynx®, Perclose™, Starclose™, Exoseal®).

3. IFUs of commercially available venous vascular closure devices: VASCADE MVP®, MYNXGRIP®, Perclose ProGlide™ and Perclose ProStyle™. As of 1 October, 2022; Catheter-based cardiac ablations requiring two or more venous access sites within the same limb.